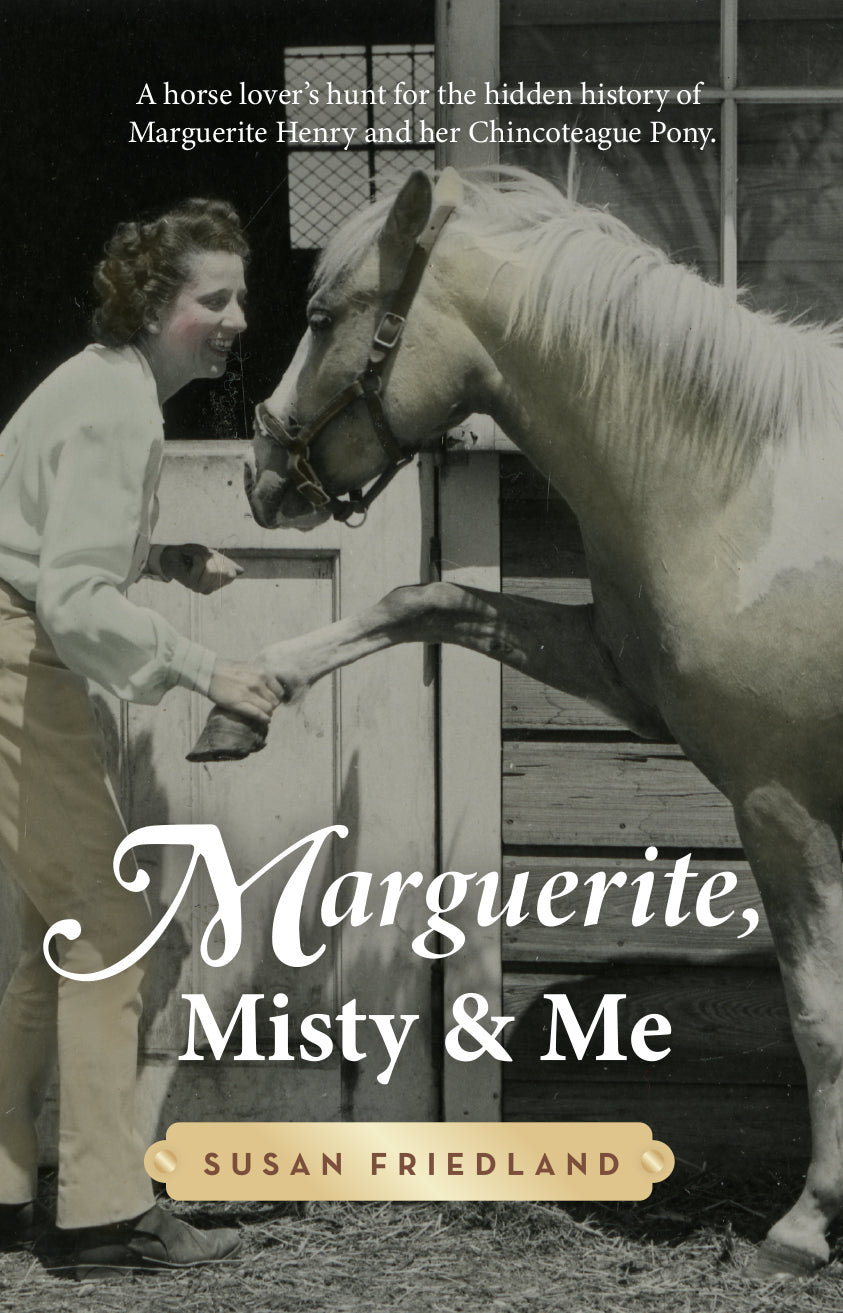 Celebrating a Trailblazer
For the past two years, I've been traveling the country in the footsteps of Marguerite Henry, and am in the final editing phase of my newest book, Marguerite Misty and Me, available now !
So help me celebrate my new book, my muse, Marguerite Henry, and everyone's dream pony--Misty too!
A journey through time
Marguerite Anna Breithaupt was born April 13, 1902 in Milwaukee, Wisconsin.
At age 7, a young Marguerite decided to be a writer and at just 11-years-old, she sold her first story "Hide and Seek in Autumn Leaves" to The Delineator magazine.
Marguerite graduated from high school in 1920 and went off to Milwaukee State Normal School where she would graduate with a degree in journalism in 1922.
After graduation, she met her soon-to-be husband, Sidney Crocker Henry. They married in 1923 and moved to Chicago, IL.
Marguerite's professional writing career begins to take shape. She went on to publish numerous articles for business, home and garden, and celebrity magazines.
In 1940 she published her first children's picture books Dilly Dally Sally followed by another children's book and a series on geographic locations around the globe.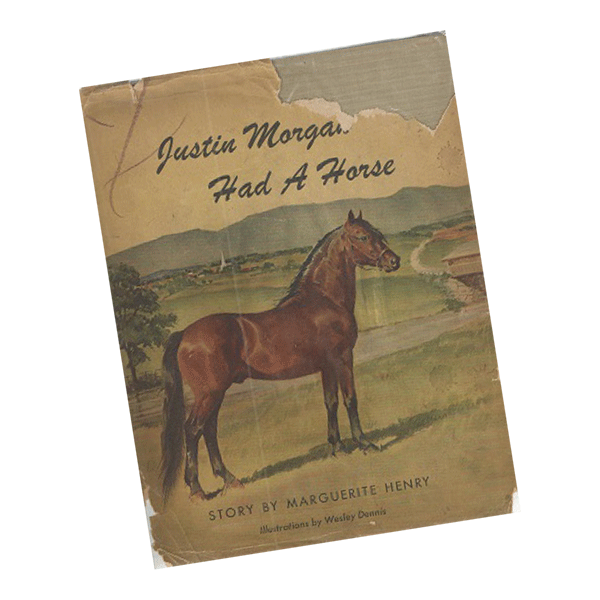 Justin Morgan Had a Horse
In 1945, Marguerite purchased property in Wayne, Illinois which became her ranch, Mole Meadow.
That same year, she wrote and published Justin Morgan Had a Horse, illustrated by Wesley Dennis.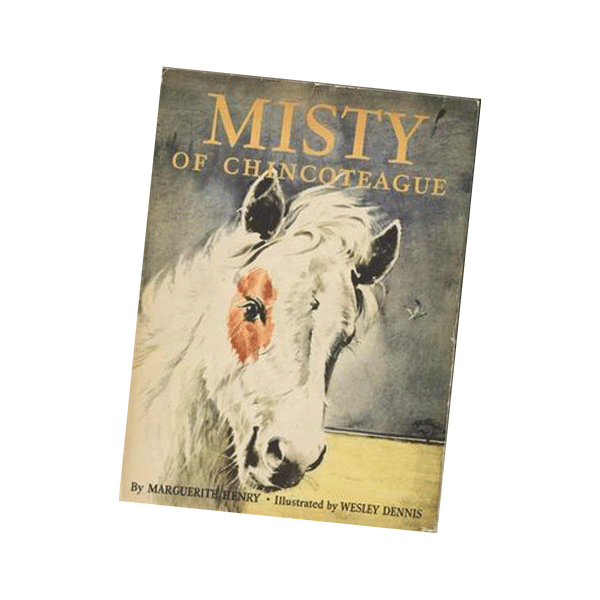 Misty of Chincoteague
In 1946, Marguerite visited Chincoteague Island and watched Pony Penning Day. It was on that trip that she bought a palomino pinto weanling, named Misty.
The following year, she published Misty of Chincoteague and earned a Newbery Honor. The legacy of Misty began...
King of the Wind
In 1948, Marguerite published King of the Wind which was awarded the Newbery Medal in 1949. She can thank her trusty illustrator, Wesley Dennis for the idea.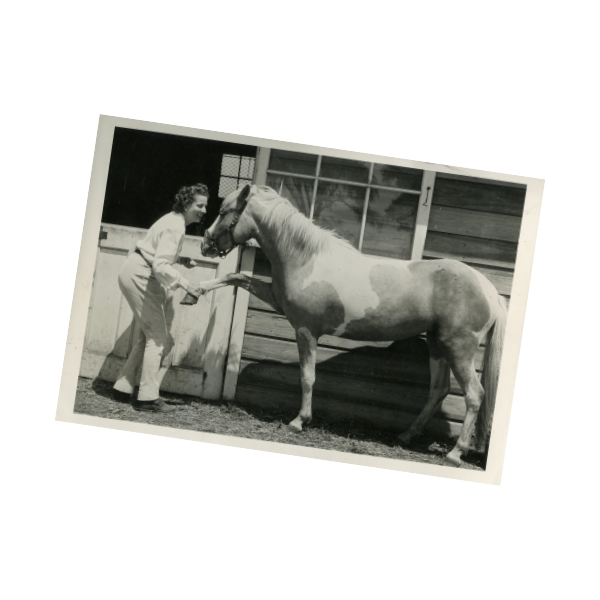 1957- 1971
In 1957, Marguerite hosted a media-attended going away party at Mole Meadow for Misty, who was sent home to Chincoteague to be bred. 
In 1961, the Misty of Chincoteague movie was released, filmed on location in Chincoteague.
Marguerite published Stormy, Misty's Foal based on Misty's filly in 1962.
By 1971, Marguerite and Sidney sold Mole Meadow and moved to Rancho Santa Fe, CA, where they would live for the rest of their lives.
1972 - 1997
In 1972 the Misty of Chincoteague Breyer horse debuted. The Misty Breyer was so successful it is still produced today.
In 1996, Marguerite published her last book, Brown Sunshine of Sawdust Valley at age 94.
The following year, she died at home on November 26 in Rancho Santa Fe at age 95.
Get the full story
Join me in my journey following Marguerite Henry's footsteps across the USA, from Chincoteague Island to Rancho Santa Fe, CA.
Marguerite, Misty and Me
Regular price
Sale price
$27.00 USD
Unit price
per
Sale
Sold out
Share
View full details